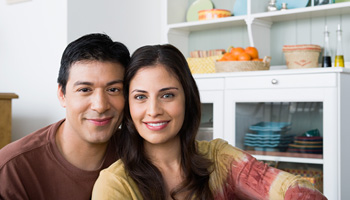 Denver SymptoPro Fertility Education
On Demand
This full course of instruction includes:
An experienced personal instructor who will guide you through three comprehensive learning sessions and all related assignments. This course takes between 10-12 weeks to complete depending on your pace, including chart reviews and material study.

You are expected and encouraged to complete this course together as a couple. If distance does not allow you to be together when you go through the materials, please try to go through the course at approximately the same pace. NFP is the most successful and enriching when it has the support and participation of both partners, so we encourage an open mind and a willing heart.

A Certificate of Completion which will be provided at the end of the course once all course components have been completed.
Required Course Materials: In addition to purchasing this course there are two items that you will need if you don't already own them. You will receive purchase links and information on options in your registration emails as well as on your course homepage. These items include:
The SymptoPro Course Textbook:

"A Couple's Guide to Fertility"

A Basal Body Temperature (BBT) Thermometer: Finding your waking temperature is a primary fertility sign we will track with the SymptoPro method to learn about and visualize your cycle. As long as it's a digital, oral thermometer (not temporal or ear) - you can likely use it with this method. The best results will come from thermometers labeled as "BBT". You will find more information on choosing a thermometer on your course homepage.
To purchase this course, click "add to cart" and proceed with the checkout process.